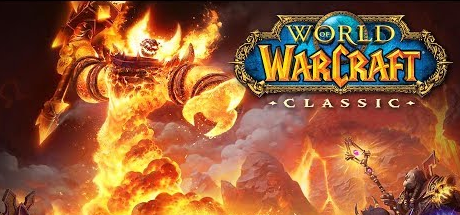 SKU
GOLD/WoW Vanilla US Classic
<span>World of Warcraft(WoW) is a massively multiplayer online role-playing game created by Blizzard Entertainment and on the basis of the Warcraft series of RTS games.</span>
Fast Delivery
in-stock-Order:

5 - 30 h
Pre-Order:

1 - 4 Hours
---------------------------------------------------Select Server---------------------------------------------------
---------------------------------------------------Select Server---------------------------------------------------
Anathema US-Alliance
Anathema US-Horde
Arcanite Reaper US-Alliance
Arcanite Reaper US-Horde
Arugal US-Alliance
Arugal US-Horde
Ashkandi US-Alliance
Ashkandi US-Horde
Atiesh US-Alliance
Atiesh US-Horde
Azuresong US-Alliance
Azuresong US-Horde
Benediction US-Alliance
Benediction US-Horde
Bigglesworth US-Alliance
Bigglesworth US-Horde
Blaumeux US-Alliance
Blaumeux US-Horde
Bloodsail Buccaneers US-Alliance
Bloodsail Buccaneers US-Horde
Deviate Delight US-Alliance
Deviate Delight US-Horde
Earthfury US-Alliance
Earthfury US-Horde
Faerlina US-Alliance
Faerlina US-Horde
Fairbanks US-Alliance
Fairbanks US-Horde
Felstriker US-Alliance
Felstriker US-Horde
Grobbulus US-Alliance
Grobbulus US-Horde
Heartseeker US-Alliance
Heartseeker US-Horde
Herod US-Alliance
Herod US-Horde
Incendius US-Alliance
Incendius US-Horde
Kirtonos US-Alliance
Kirtonos US-Horde
Kromcrush US-Alliance
Kromcrush US-Horde
Kurinnaxx US-Alliance
Kurinnaxx US-Horde
Mankrik US-Alliance
Mankrik US-Horde
Myzrael US-Alliance
Myzrael US-Horde
Netherwind US-Alliance
Netherwind US-Horde
Old Blanchy US-Alliance
Old Blanchy US-Horde
Pagle US-Alliance
Pagle US-Horde
Rattlegore US-Alliance
Rattlegore US-Horde
Remulos US-Alliance
Remulos US-Horde
Skeram US-Alliance
Skeram US-Horde
Smolderweb US-Alliance
Smolderweb US-Horde
Stalagg US-Alliance
Stalagg US-Horde
Sulfuras US-Alliance
Sulfuras US-Horde
Thalnos US-Alliance
Thalnos US-Horde
Thunderfury US-Alliance
Thunderfury US-Horde
Westfall US-Alliance
Westfall US-Horde
Whitemane US-Alliance
Whitemane US-Horde
Windseeker US-Alliance
Windseeker US-Horde
Yojamba US-Alliance
Yojamba US-Horde
we will send the product via in game mail as an attachment to your character. Afterwards you can take the product out of the mail from any desired mailbox.
We log into the game to meet you at a specific meeting point to proceed to the delivery. Therefore, you need to be online at the same time as him to receive your order.Please contact our live chat to confirm the dealing place in the game for your fast delivery after payment done.
To list one item with name and information in Auction, we will find this item and buy it. Please tell us and confirm the item on live chat after payment done for fast delivery.
About This Game
World of Warcraft(WoW) is a massively multiplayer online role-playing game created by Blizzard Entertainment and on the basis of the Warcraft series of RTS games. Players can enter the fantasy world of Azeroth in World of Warcraft, thrilling adventure, world turmoil, mystical creatures, exotic races, sorcery and swords, wow gold, as well as war. WoW is a vibrant multiplayer world for players to take part in raids, arenas, battlegrounds, dungeon instances, PvP, PvE, and roleplaying and buy wow gold.
WoW owns tons of fans and creates a world that is full of action and life. Players can choose a race and a class, and a set of skills, build them into his personality that beyond the mechanics of the game. You can find cheap wow gold and wow cd key in our site. Wow class: Warrior, Warlock, Shaman, Rogue, Priest, Paladin, Monk, Mage, Hunter, Druid, and Death Knight.
Write a review for

WoW Vanilla US Classic